Commercial LED Case Study: SRX
Making a Difference Across Australian Businesses
Their business has been in operation for almost 25 years. With more than 23,000 square metres of electronic manufacturing facilities in Australia and Malaysia, SRX is able to provide a wide range of Electronic Manufacturing Services (EMS) in diverse markets.  These markets include medical, industrial, defence, communications and automotive.
In addition to electronic manufacturing, SRX offers a range of end-to-end related specialist services including system integration, mechanical assembly, test and prototyping, remedial maintenance and repairs, warehousing and distribution.
Testimonial
"An excellent result and minimal disruption to production activities."
Glenn Long | Facility Maintenance Manager

LED Lighting Upgrade
The Dandenong South facility has >1,600 fluorescent tube, which generated heat, and required regular maintenance, so upgrading to LED lighting delivers multiple benefits in this environment. LEDified's LED upgrade ensured higher lux levels throughout the facility (meeting AS/NZS 1680 lighting standards), and will reduce lighting costs by >$80,000 per year.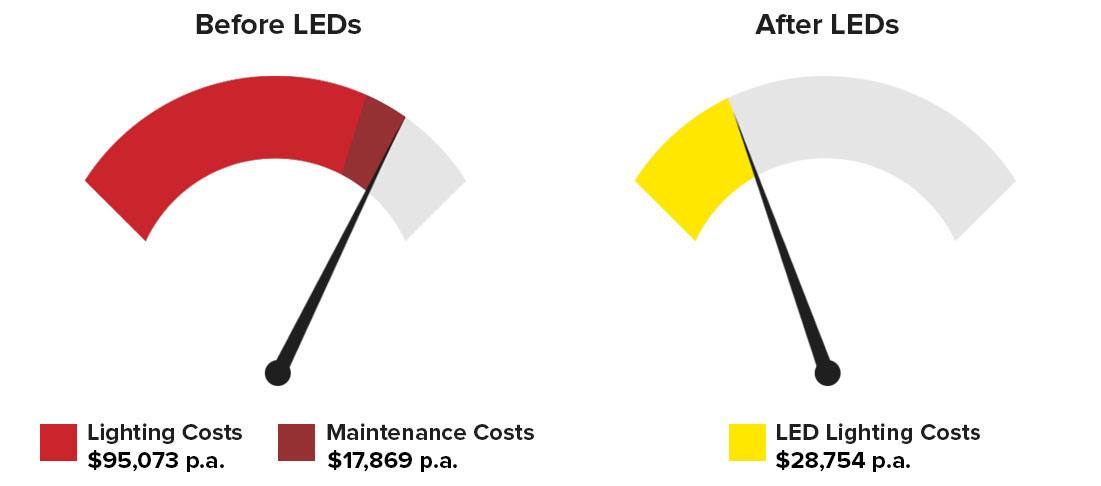 Our expert team will provide an in-depth assessment of your business's needs and explain how a UNIfied solution could significantly reduce your energy spend and carbon footprint.
VIC: G2, 51-65 Clarke St,
Southbank, VIC 3006
NSW: 19 / Level 2, 65-71 Belmore Rd,
Randwick, NSW 2031