Energy Performance Guarantee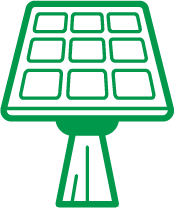 Step 1
We estimate the performance of your solar PV system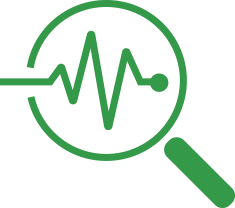 Step 2
We monitor its performance, every day, over a year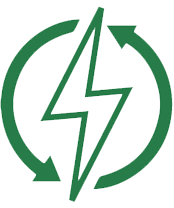 Step 3
We check the annual performance to our estimate
Our commercial solar solutions deliver financial savings, carbon reductions and energy independence.

What is an Energy Performance Guarantee?
We're so confident in the quality and performance of our commercial solar PV systems that if your system does not deliver the energy production we estimate, we'll compensate* you.

How does our Energy Performance Guarantee work? Our engineering team uses sophisticated solar engineering software and proprietary tools to design your solar PV system. When the design is complete and your solar system is installed, we are able to estimate how many kilowatt hours (kWh) your system will produce. Our Energy Performance Guarantee assures you that all relevant factors, specific to your site, were considered during the design phase and installation process. This Guarantee is backed by monetary compensation* if the target kWh is not met for one year of your system's production.
* Terms and conditions
Energy generation actual vs guaranteed is reconciled annually and paid out at the end of the first year.
Paid annually until the end of the term of the Energy Performance Guarantee.
Guaranteed generation is subject to standard PV panel degradation and other standard loss factors over the term of the agreement. The degradation is brought forward to the second year of the agreement and averaged annually from the second year until the end of the agreement.
Compensation is based on the difference between the actual generation measured by the inverter monitoring software and the estimated generation and multiplied by the average energy rate of the client as stipulated at the inception of the Energy Performance Guarantee.
The average energy rate is fixed and not subject to be amended as a result of variations caused by other parties during the term of the agreement.