Commercial LED Case Study: Chobani
Making a Difference Across Australian Businesses
Chobani continue to actively implement sustainability practices as part of their commitment to the environment and community. 
While tidying up his desk back in 2005, Chobani's Founder and CEO, Hamdi Ulukaya, stumbled upon a classified ad for a yogurt plant recently closed down by Kraft. After initially throwing the ad away, Hamdi listened to his gut, fished it out of the trash and went to see it that day. Hamdi decided to buy the plant on the spot, and went to work on perfecting the recipe for Chobani based on his belief that everyone, regardless of income or location, deserved access to delicious, high-quality yogurt. The first cup of CHO finally hit shelves 18 months later and has since grown to become America's #1 yogurt and a favourite for Australian households too.
Testimonial
"Just a quick note to say how good the new lighting looks around the place and how easy it has been to work with Justin and his team. Being a food factory means access is not always easy, but the installation team have been very flexible and the work was completed quickly and without any issues."
Stephen Butler | Directing Manager

LED Lighting Upgrade
The Dandenong South facility has ~123 Batten Lights & ~56 Highbay, which generated heat, and required regular maintenance, so upgrading to LED lighting delivers multiple benefits in this environment. LEDified's LED upgrade ensured higher lux levels throughout the facility (meeting AS/NZS 1680 lighting standards), and will reduce lighting costs by >$60,000 per year.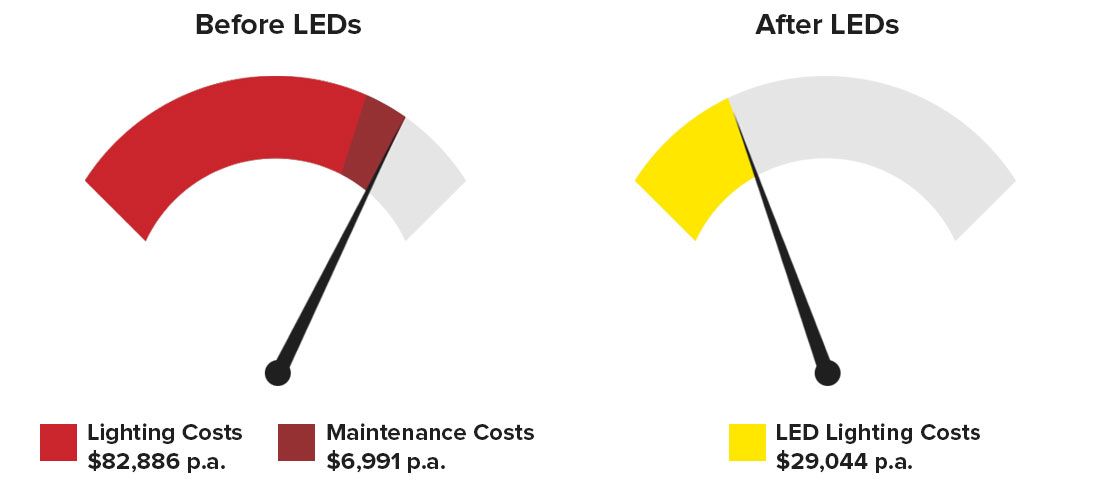 Our expert team will provide an in-depth assessment of your business's needs and explain how a UNIfied solution could significantly reduce your energy spend and carbon footprint.
VIC: G2, 51-65 Clarke St,
Southbank, VIC 3006
NSW: 19 / Level 2, 65-71 Belmore Rd,
Randwick, NSW 2031